Ordination of Don Keane to the permanent diaconate - Sunday 13 June 2010
Sunday 13 June 2010 was a day of great joy for St Mary's when Bishop Philip Tartaglia came to ordain Don Keane to the permanent diaconate
Mgr Denis says:
We congratulate Don Keane on his ordination as permanent deacon! So, what is a deacon and what does he do? … Click here to read more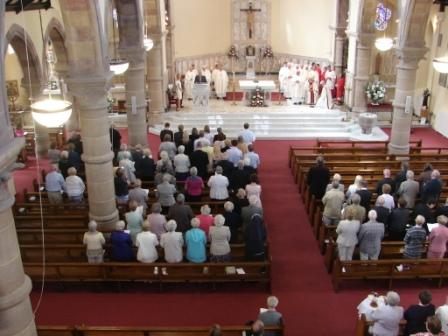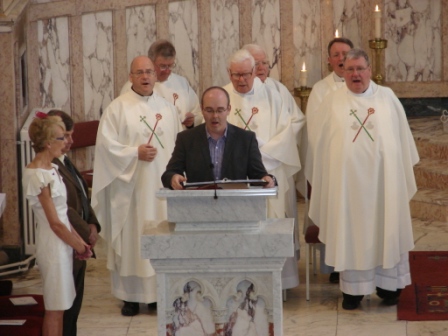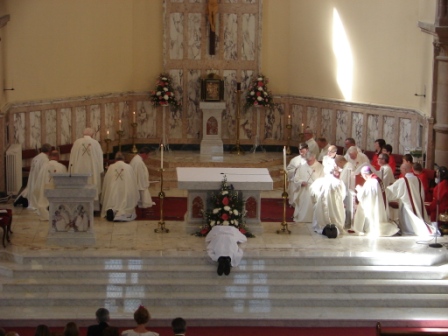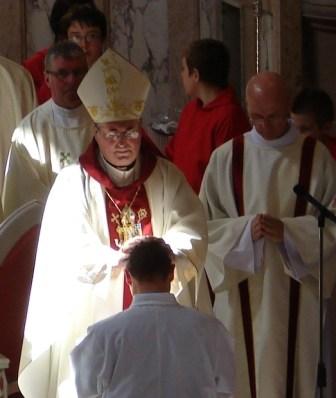 Bishop Philip lays hands on Don to ordain him deacon.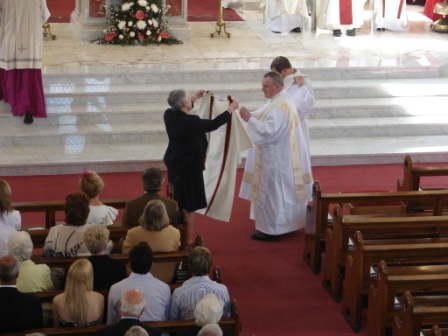 Don is vested with the dalmatic, presented by his wife Margaret.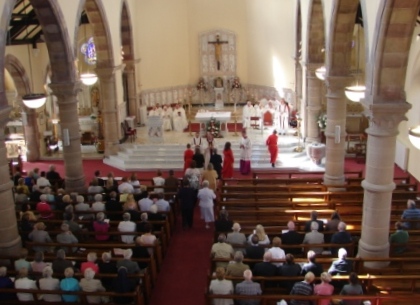 Margaret and family members bring the gifts to the altar.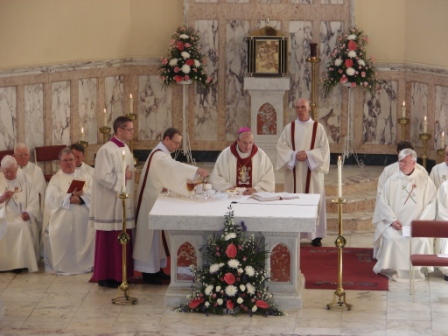 Preparation of the gifts.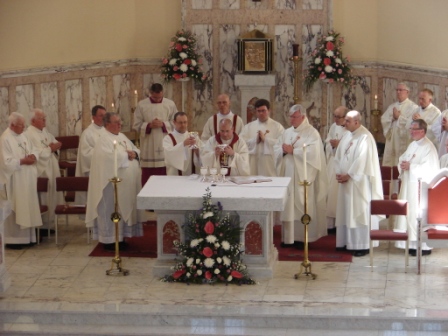 The Doxology. The new deacon raises the chalice.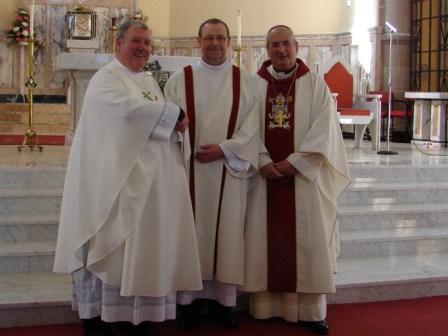 Congratulations, Rev. Don.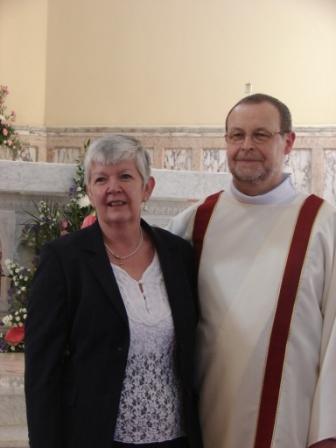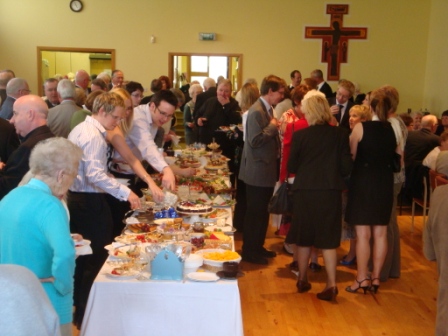 And a splendid St Mary's buffet to finish the celebrations in style!
---
---
Mgr Denis says:
We congratulate Don Keane on his ordination as permanent deacon! So, what is a deacon and what does he do?

In the Acts of the Apostles, the book of the Bible which tells us of the earliest years of the Church, we read that the apostles ordained deacons, primarily to assist with the charitable activities of the community. In the early centuries they were important figures in the Church but, with the passing of the years, they almost "died out" as an independent order, only surviving in the "transitional diaconate" through which candidates for the priesthood must pass; anyone ordained a priest must have spent a period (normally a year) as a deacon. The Second Vatican Council decided to restore the "Order of Deacons" and open it up to married men.

What can a deacon do? He can baptise, assist the celebrant at Mass, he can proclaim the Gospel, preach a homily, read the Prayers of the Faithful, take Holy Communion to the sick and dying, celebrate weddings, receive remains into the church and officiate at their burial or cremation. What can he not do? He cannot hear confessions, say Mass or anoint the sick or confirm (in danger of death) as a priest can.

We welcome the newly ordained Don to a life of ministry among us at Saint Mary's!