Parish pilgrimage to Rome, April 2008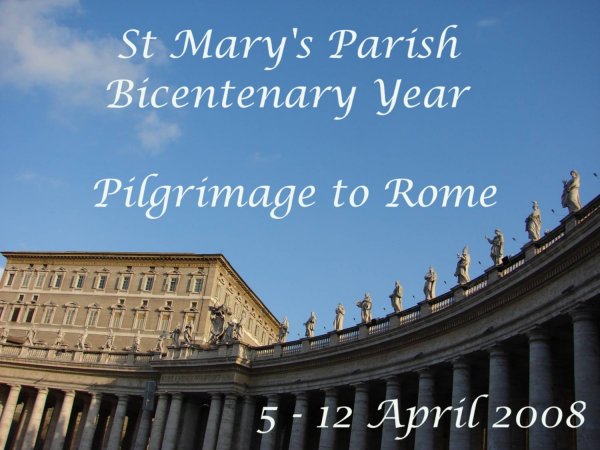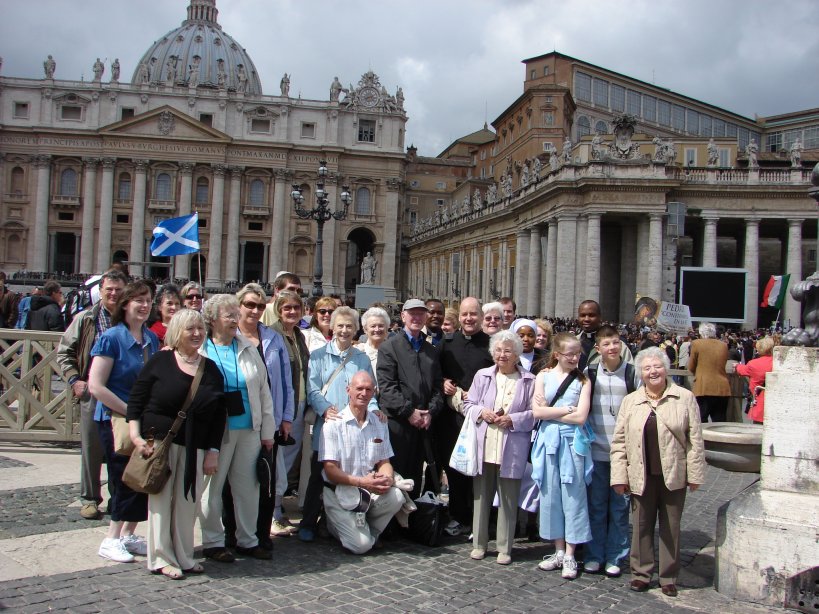 Sunday morning at St Peter's.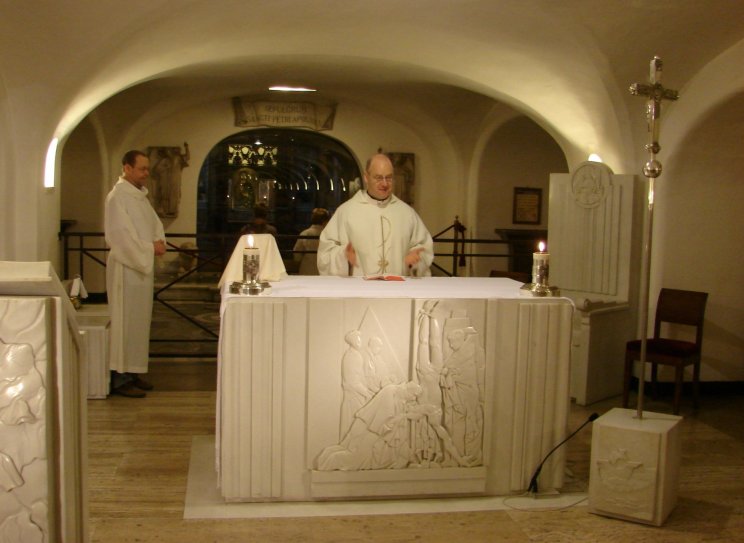 Mass over St Peter's tomb.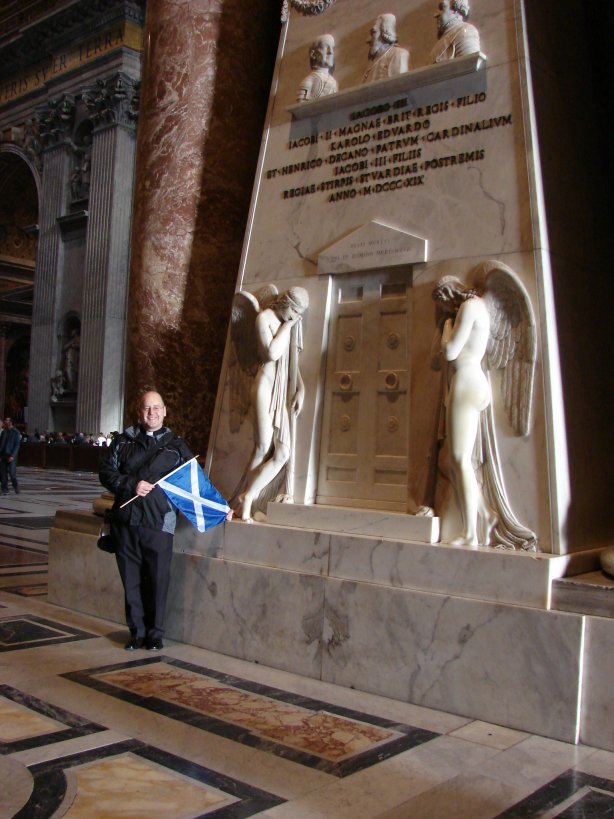 Mgr John being patriotic at the Stuart Monument in St Peter's.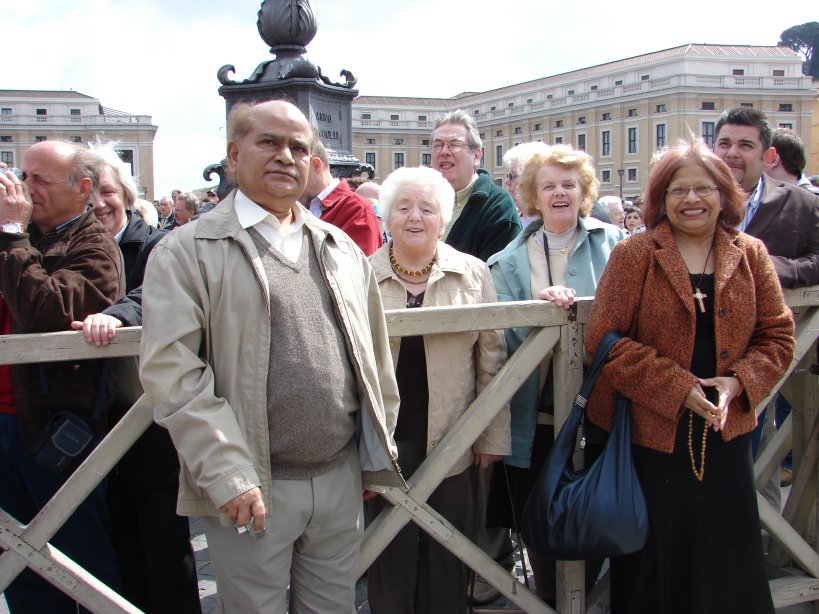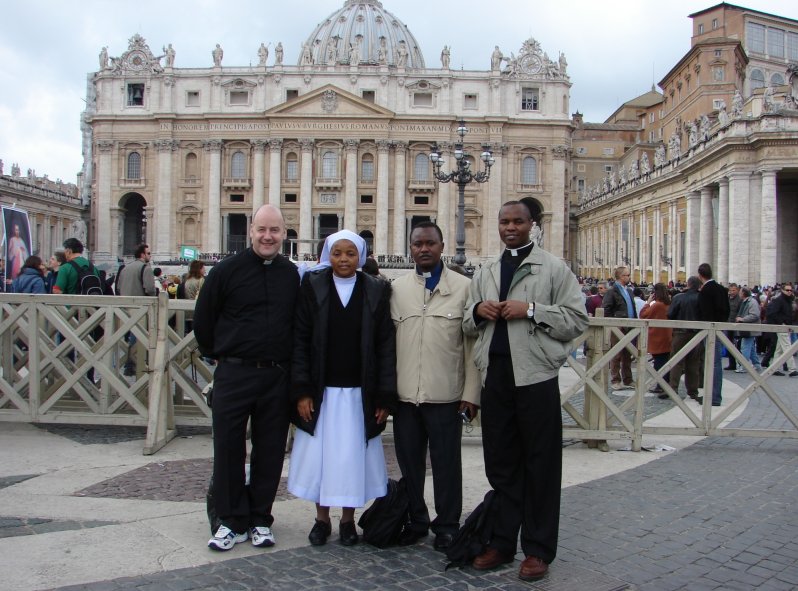 Meeting Tanzanian friends, Sr Teresa, Fr Rogatus & Fr Antipas.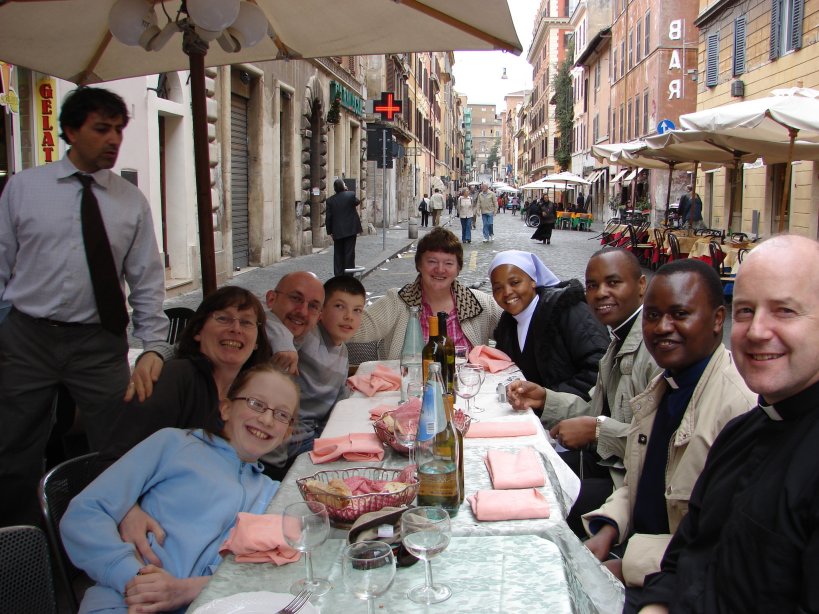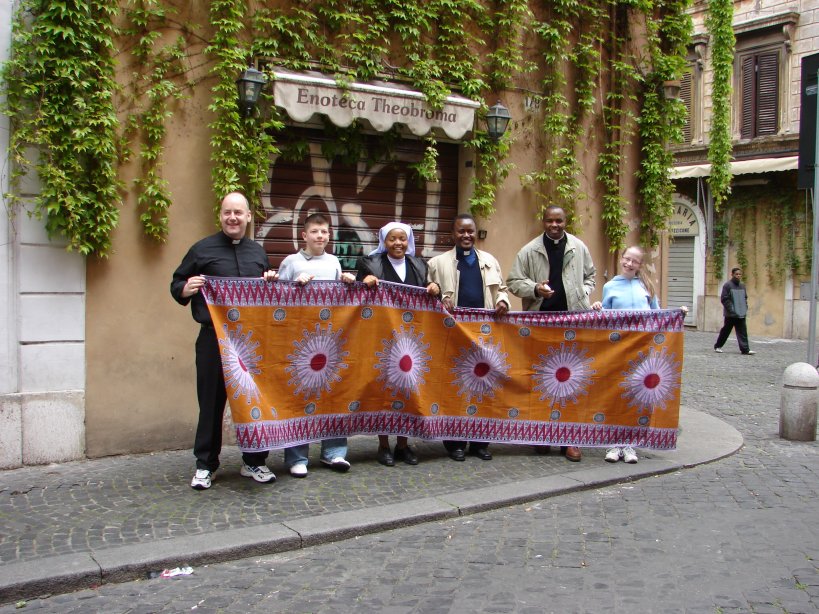 A gift from Haruma Convent in Tanzania to St Mary's Parish.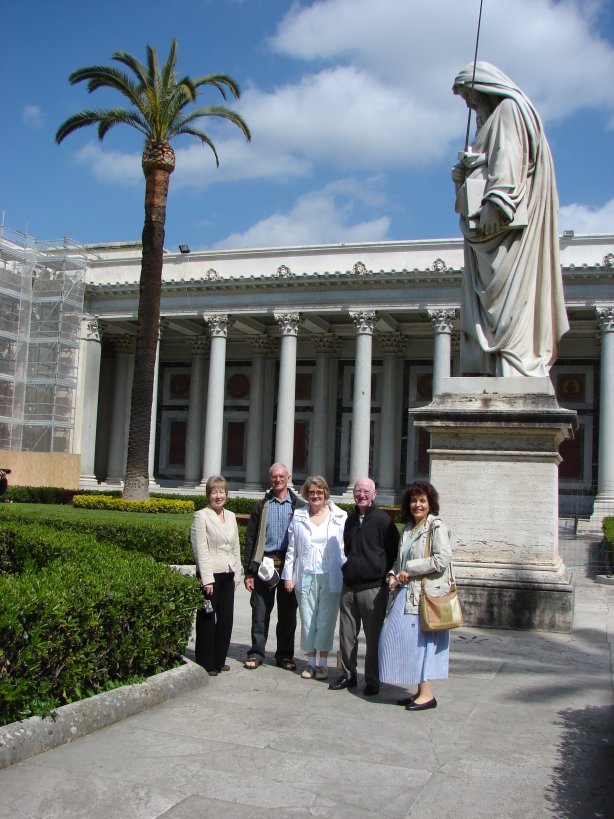 St Paul looks a bit threatening!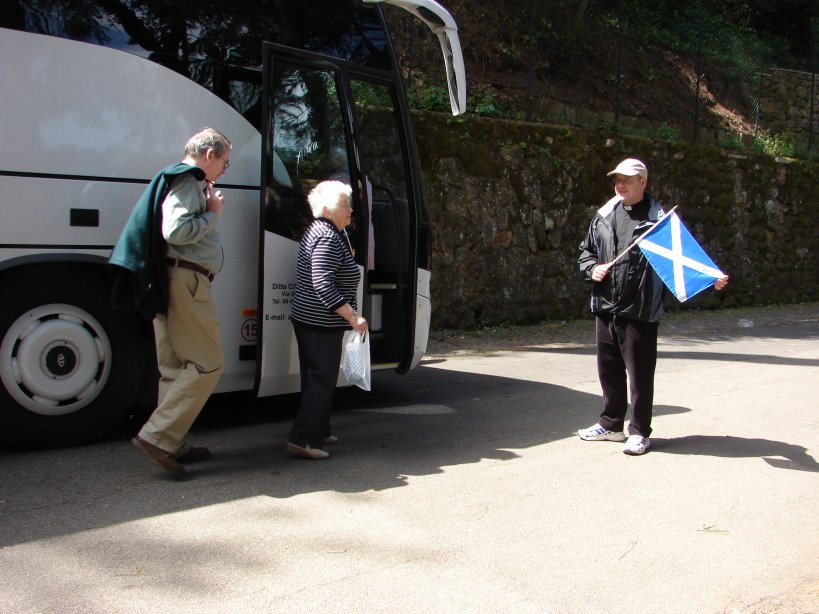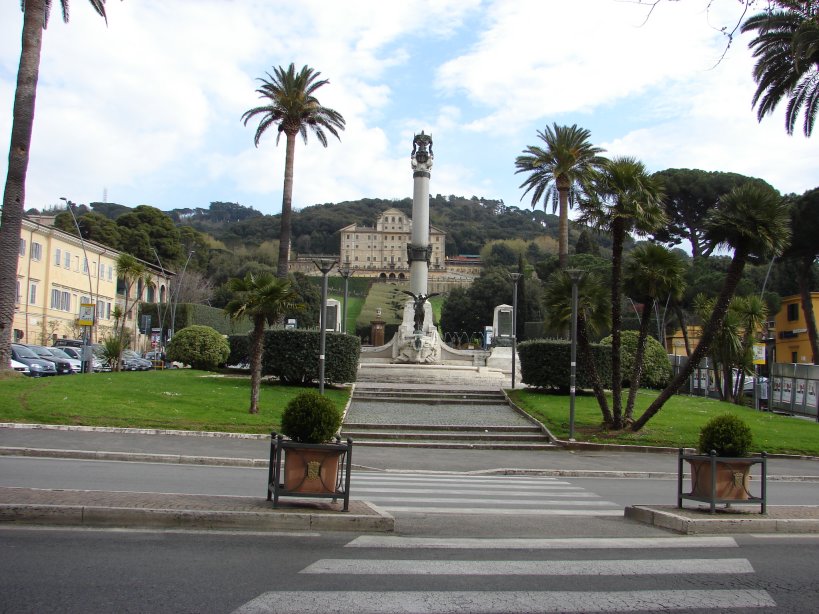 Frascati ... or Wellpark?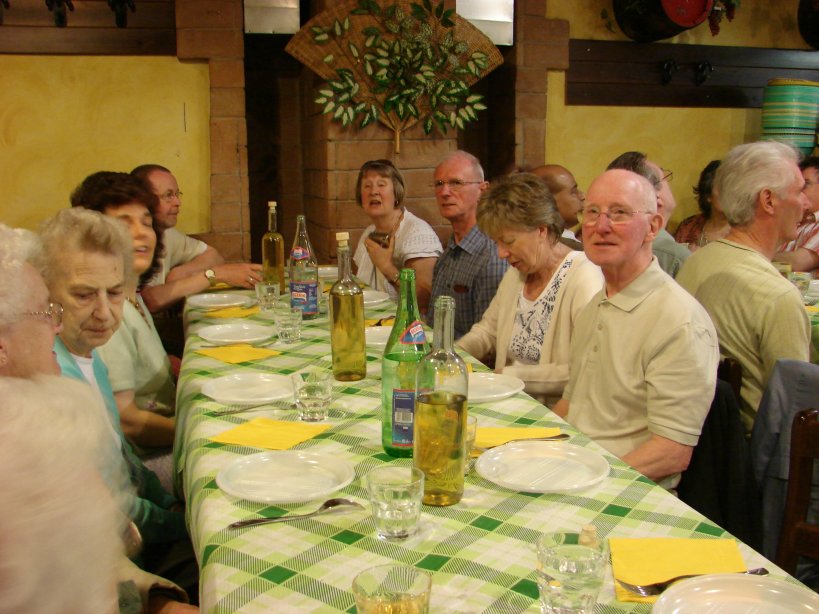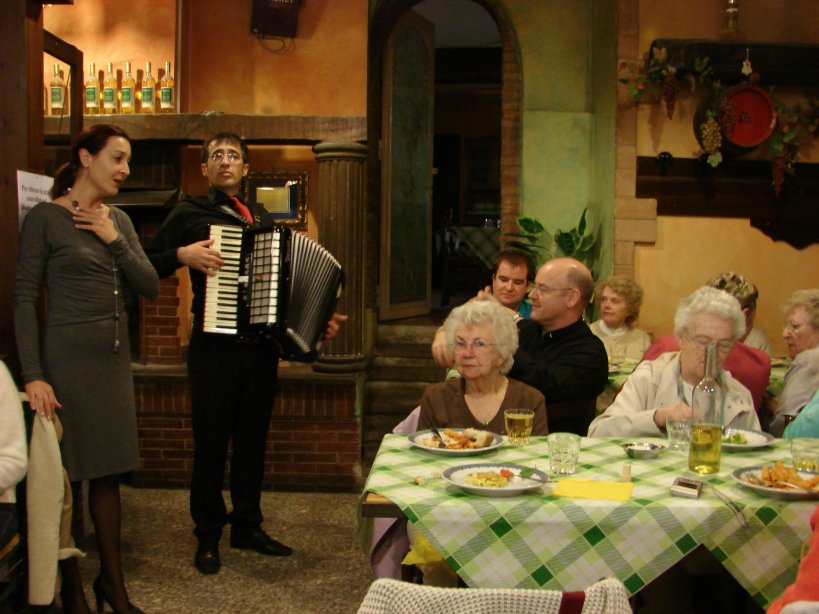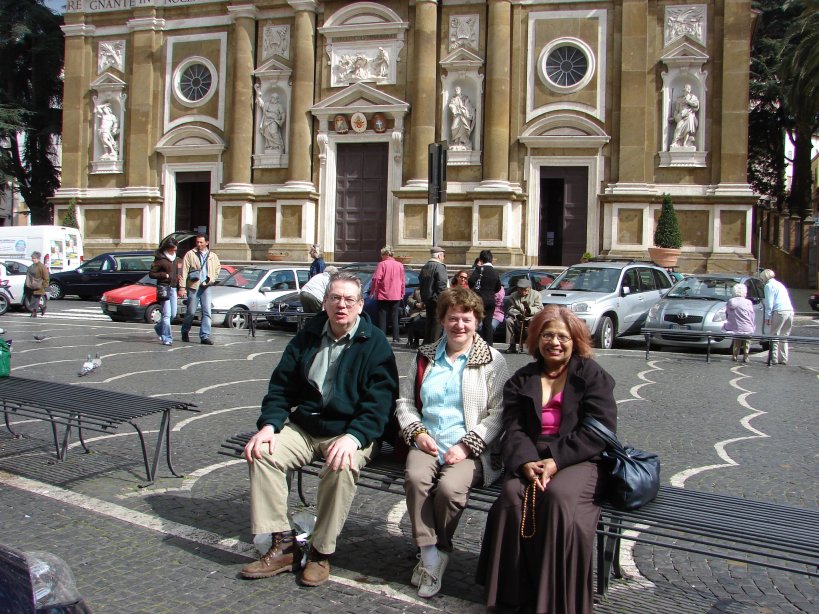 Gerry, Frances Mary and Anne outside Frascati Cathedral.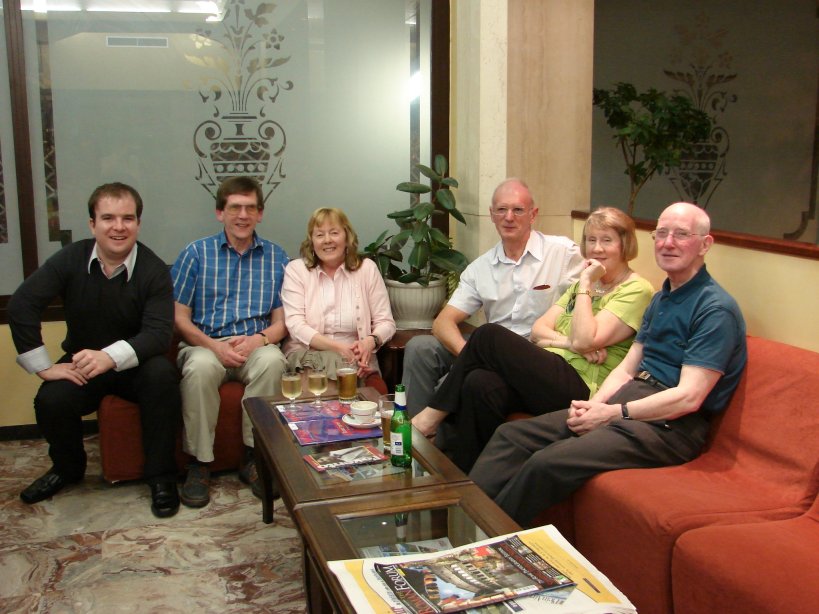 Relaxing after a long day.
The Italians stick together!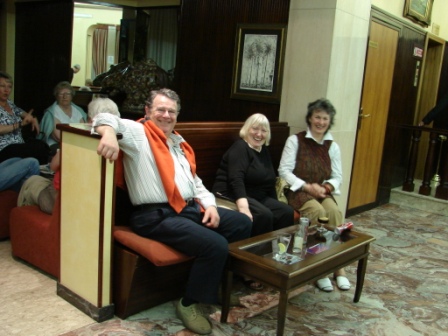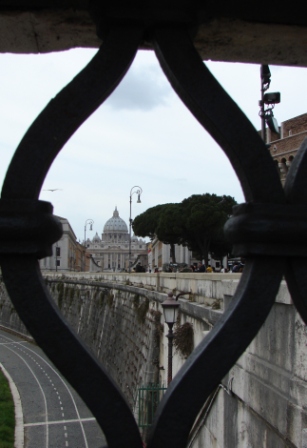 St Peter's from Ponte Sant' Angelo.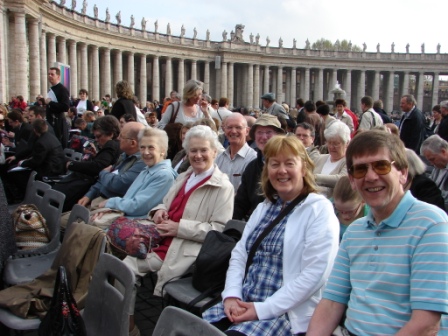 Waiting for Papal audience.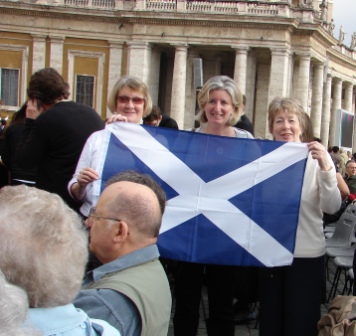 Ann and Sadie fly the flag with Gill, our guide.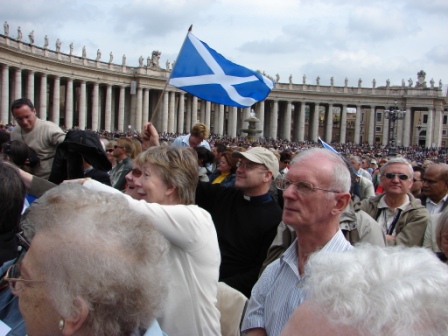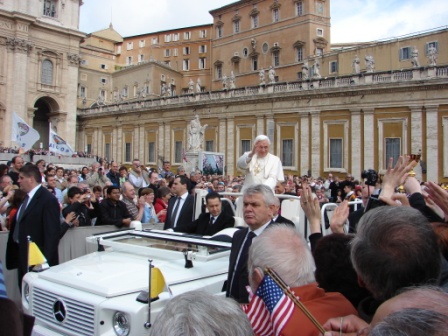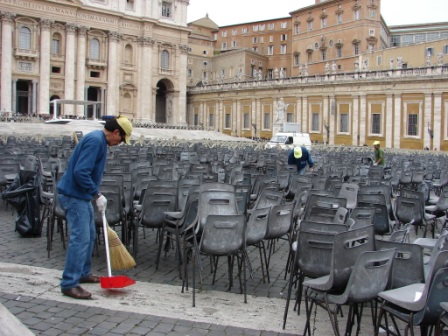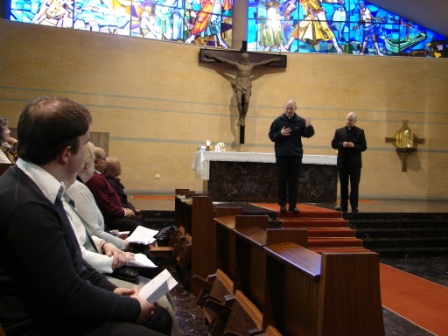 Mgr John presents a cheque on behalf of St Mary's to Fr Paul Milarvie, Rector of the Pontifical Scots College.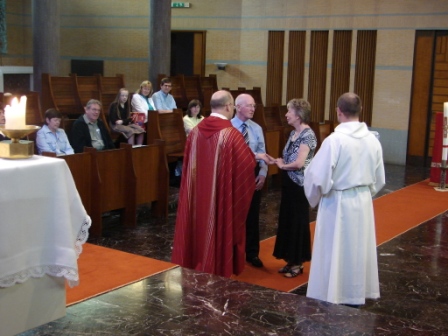 Sadie & Jim celebrate their Golden Wedding by renewing their marriage vows in the Scots College chapel.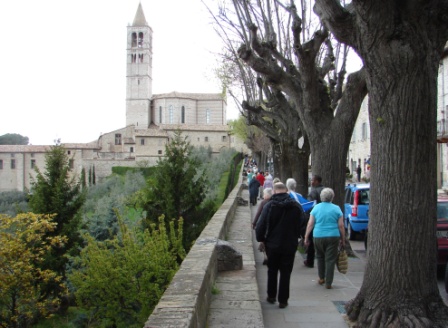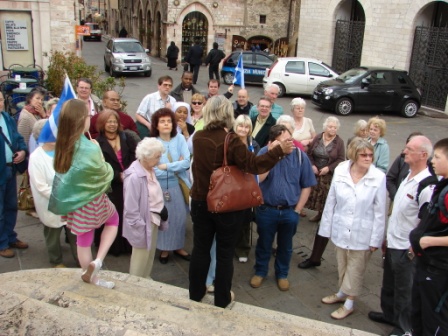 Getting our instructions from Gill.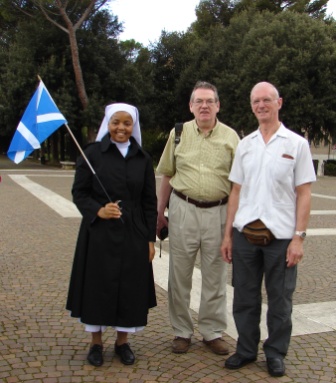 Gerry & Garnet make a Scot of Sr Teresa.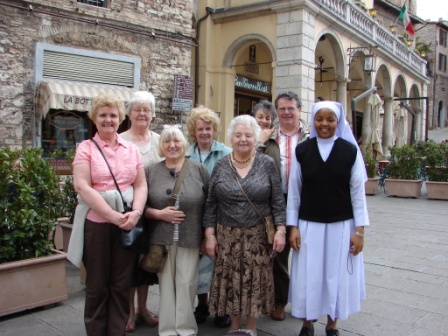 In Piazza del Comune, Assisi.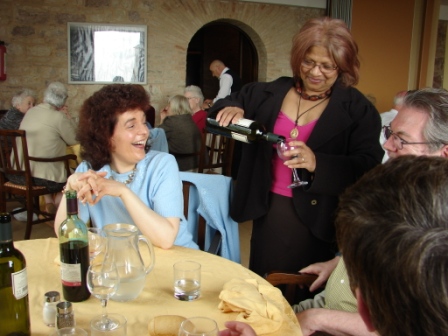 Lunch time. Anne dispenses the holy water! Eleanor looks eager!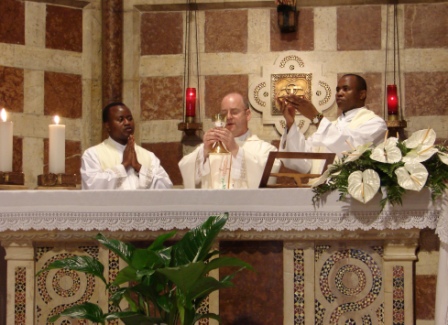 Mass in the Basilica of St Francis.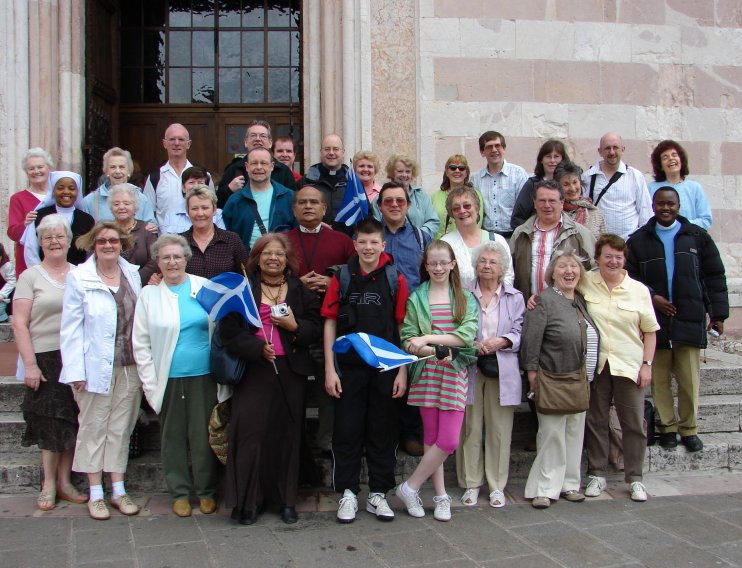 Outside St Clare's Basilica.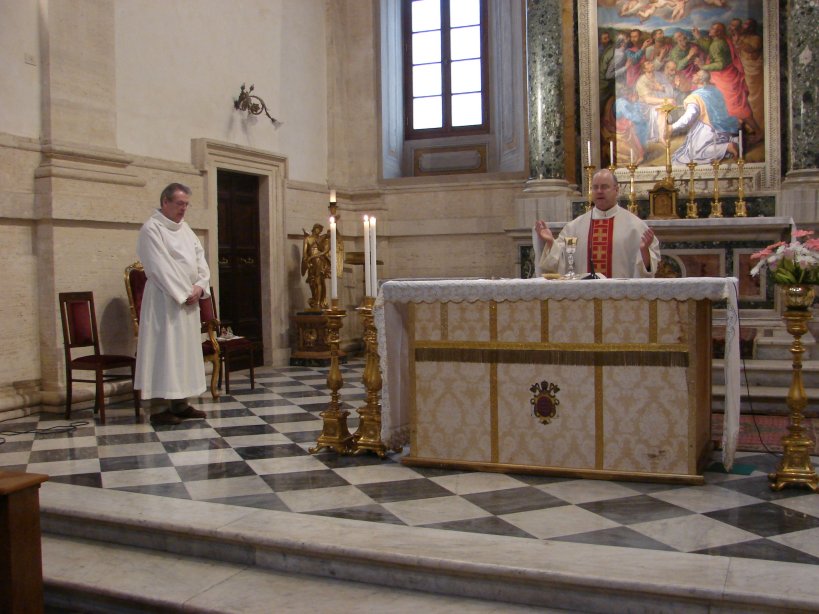 Last day in Rome. Mass in St Mary Major. Was it coincidence that we were allocated the Chapel of the Assumption?