Visit to Scotland of Pope Benedict XVI on 16 September 2010 (Feast of St Ninian).
Led by Mgr Denis, a happy band of St Mary's parishioners headed for Glasgow to take part in the Mass celebrated by Pope Benedict XVI in Bellahouston Park. Our parish was also represented in the magnificent choir of 800 voices drawn from all the dioceses of Scotland. It was a wonderful day, which none of us will ever forget. It was a day for cheering and flag waving, but it was also a very prayerful occasion.
Click here for the full text of the Pope's homily.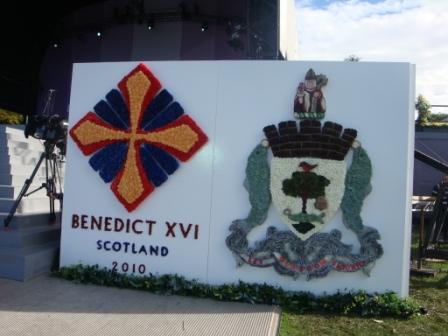 Papal visit logo and Glasgow coat of arms made of flowers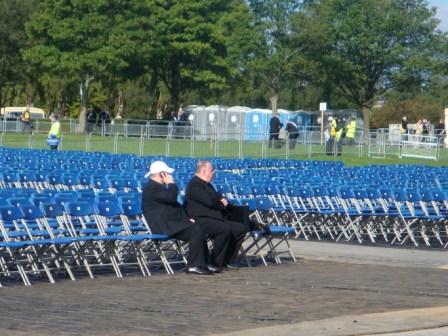 "Don't bother coming, Holy Father – nobody has turned up!"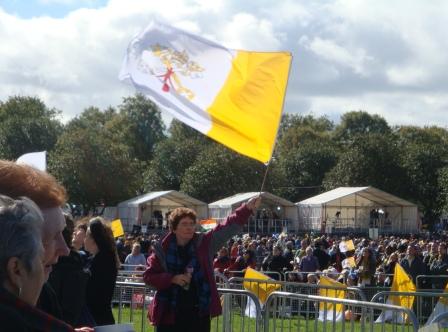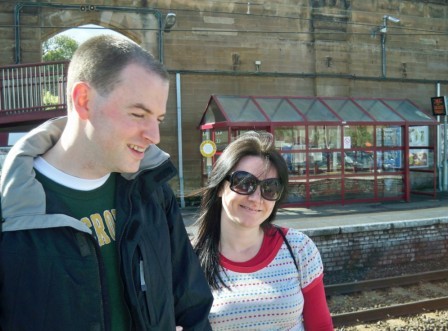 Waiting at Greenock Central Station.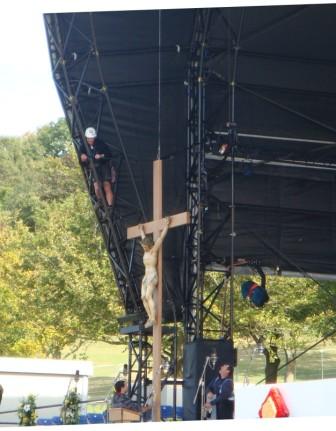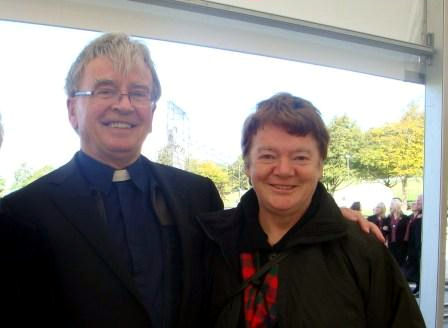 St Mary's was represented in the choir.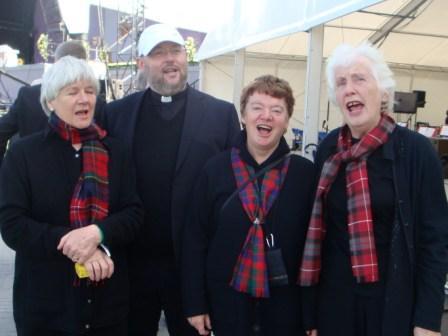 Getting the voices warmed up.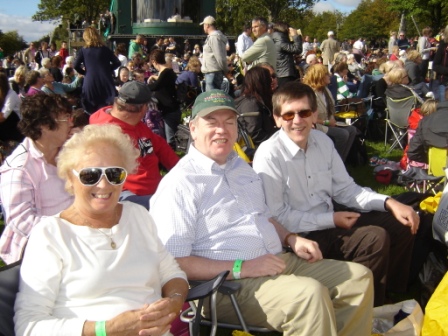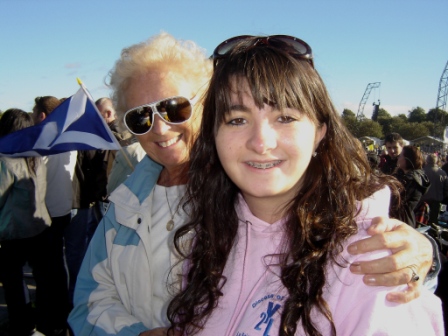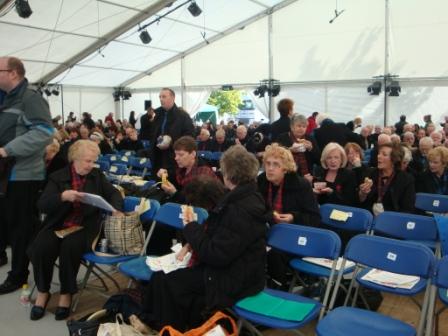 Lunch break for the choir.
Can you spot Gregory McHugh, St Mary's former Music Director?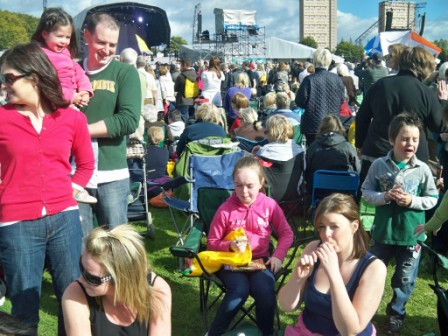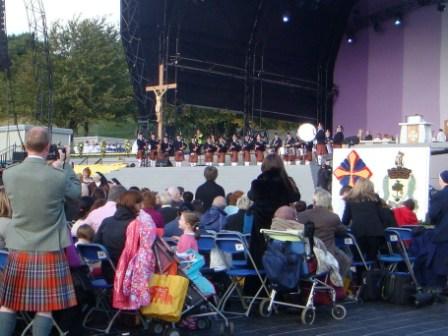 Strathclyde Police Pipe Band.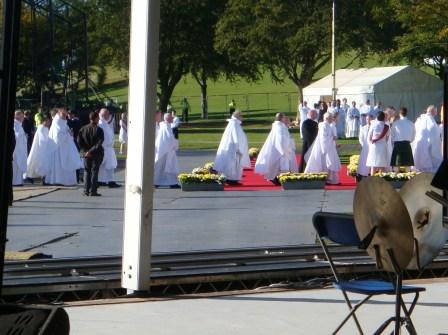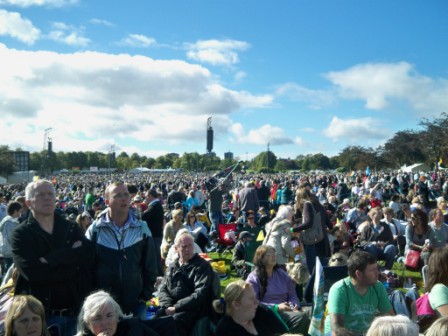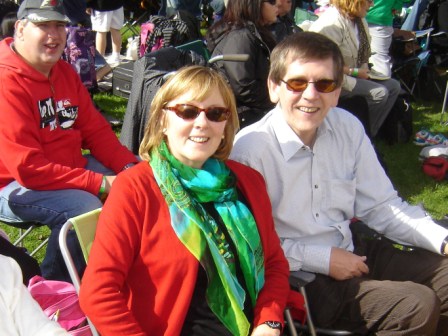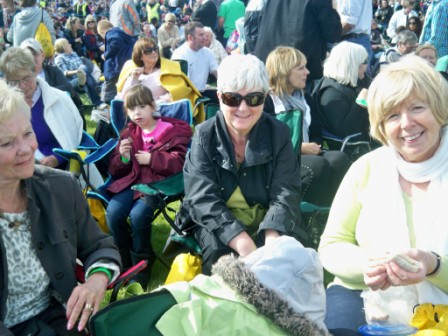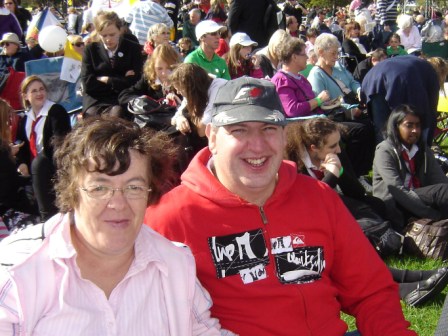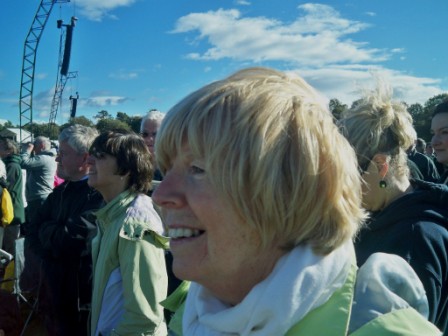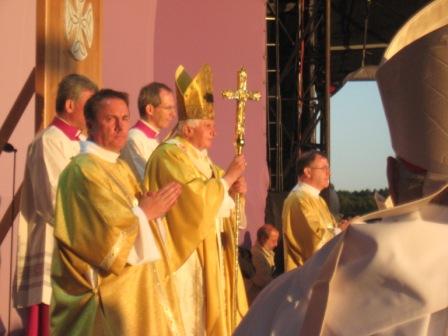 Thanks to Mgr John Tormey for this pic.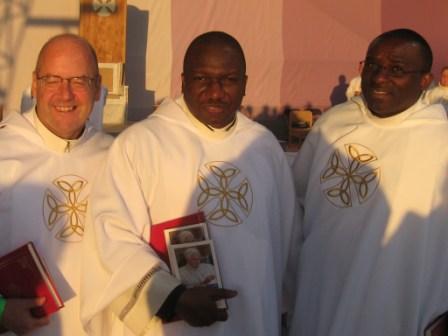 Mgr John with two friends.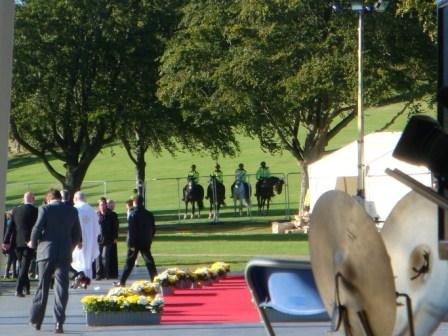 The cavalry keep a protective eye on the proceedings.